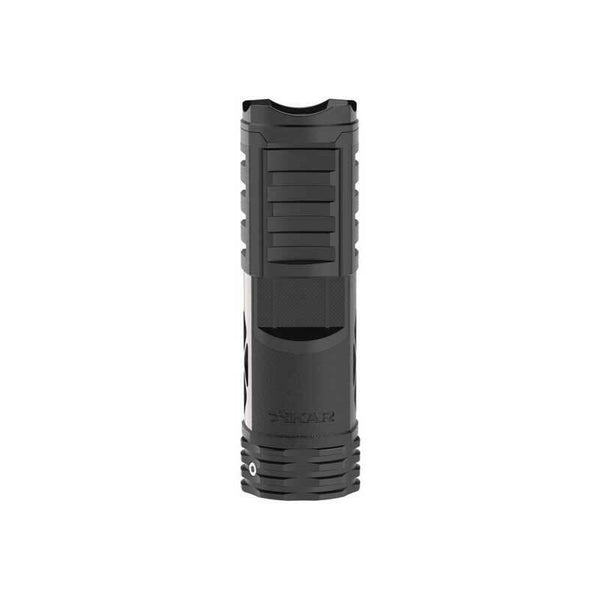 Xikar Tactical 1 Single Jet Flame Cigar Lighter - Black
XIKAR
---
---
---
XIKAR is one of the leading accessory brands in retail tobacco shops. XIKAR has built a solid reputation with it's innovative and cool products.
Today, XIKAR lighters and accessories are bold, uncomplicated, and masculine designs that have evolved over time. XIKAR's wide range of cigar and pipe lighters compliment the distinguished line of cutters and accessories, and you can guarantee XIKAR will satisfy high expectations placed upon the brand… for life!
The XIKAR Tactical 1 features a powerful oversized 10mm single jet flame system that helps the user effectively light large ring gauge cigars and still accurately apply touch ups later. The flame system is housed beneath the crenelated protective cap, which also functions perfectly as a cigar rest. The entire bottom component of the lighter functions as the fuel wheel providing easy fuel adjustments. For added convenience, a pocket clip is integrated into the back for secure carrying.
Dimensions: 27 x 90 x 27mm
Comes complete in a Xikar box.
Lighters are shipped without butane due to postal regulations. 
---
Share this Product
---
---
---